One of the biggest names in testing equipment and instruments for electricitions, industrial apparatus engineers and telecom engineers, Megger's range of instruments carries an exceptional degree of quality and reliability.
With over 100 years of test and measurement instruments expertise under their belts, Megger pride themselves on being one of the first names in equipment for preventative testing.
We stock one of the most extensive ranges of Megger measurement instruments in the UK, and supply them at incredible prices - so be sure to browse our full range of stock, and keep your eyes peeled for special offers!
If you already own a Megger instrument, remember that we are a recognise Megger service centre and experts in test and measurement instrument calibration - so if you demand unerring accuracy from your readings, be sure to stop by the calibration side of our site to see how we can help you.
Listing 1 - 2 of 2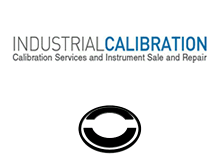 Listing 1 - 2 of 2